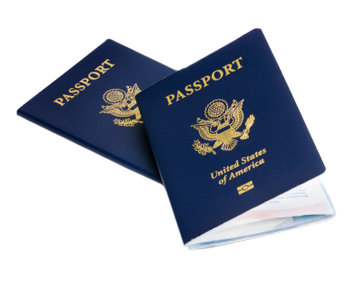 Passport Services
The Mark & Emily Turner Memorial Library provides passport services during normal library hours. Please call for an appointment.
Hours:
Monday, Wednesday 9:30 am to 4:00 pm
Tuesday, Thursday 9:30 am to 4:00 pm
Friday 9:30 am to 4:00 pm
Walk-ins are accepted, and Appointments are encouraged to ensure passport agent availability.
Call 207-764-2571
Items to have with you:
Official Birth Certificate (with seal and parents' names)
Photos (can be available at the Library, Walgreens or Walmart)
Photo ID (if minors<16yo photo ID for both parents) Speak with an agent for all requirements.
Completed Application, Applications are available at the Library.
For More information speak to a passport agent at the library or check the U.S. Department Of State Website www.travel.state.gov