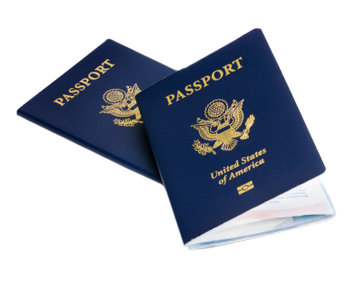 Passport Services
The Mark & Emily Turner Memorial Library provides passport services during normal library hours. Please call for an appointment.
Hours:
Monday, Wednesday 9:30 am to 4:00 pm
Tuesday, Thursday 9:30 am to 4:00 pm
Friday 9:30 am to 4:00 pm
Walk-ins are accepted, Appointments are encouraged to decrease your wait time.
Call 207-764-2571
Photo Hours at the Library:
Photos cost $13.75 for 2
Monday 1:00 pm to 4:00 pm
Tuesday 9:00 am to 12:00 pm
Thursday 9:00 am to 12:00 pm
Items to have with you:
Official Birth Certificate (with seal and parents' names)
Photos (can be taken at Walgreens or Walmart)
Photo ID (if minors<16yo photo ID for both parents) Speak with an agent for all requirements.
Completed Application, Applications are available at the Library.
Pricing:
Passport Card - $30 Adult/$15 Child
Passport Book-$110 Adult/$80 Child
Expedite Fee-$60 Additional Fee (Optional)
Overnight Return Delivery-$20.66 (Optional)
Application Processing Fee-$35 (separate fee to the library) by cash, check, or money order
Separate Check/Money Order Payable to U.S. Department of State
Photos cost $13.72 for 2
Processing Time:
Routine - up to 18 Weeks
Expedited up to 12 Weeks
For More information speak to a passport agent at the library or check the U.S. Department Of State Website www.state.gov